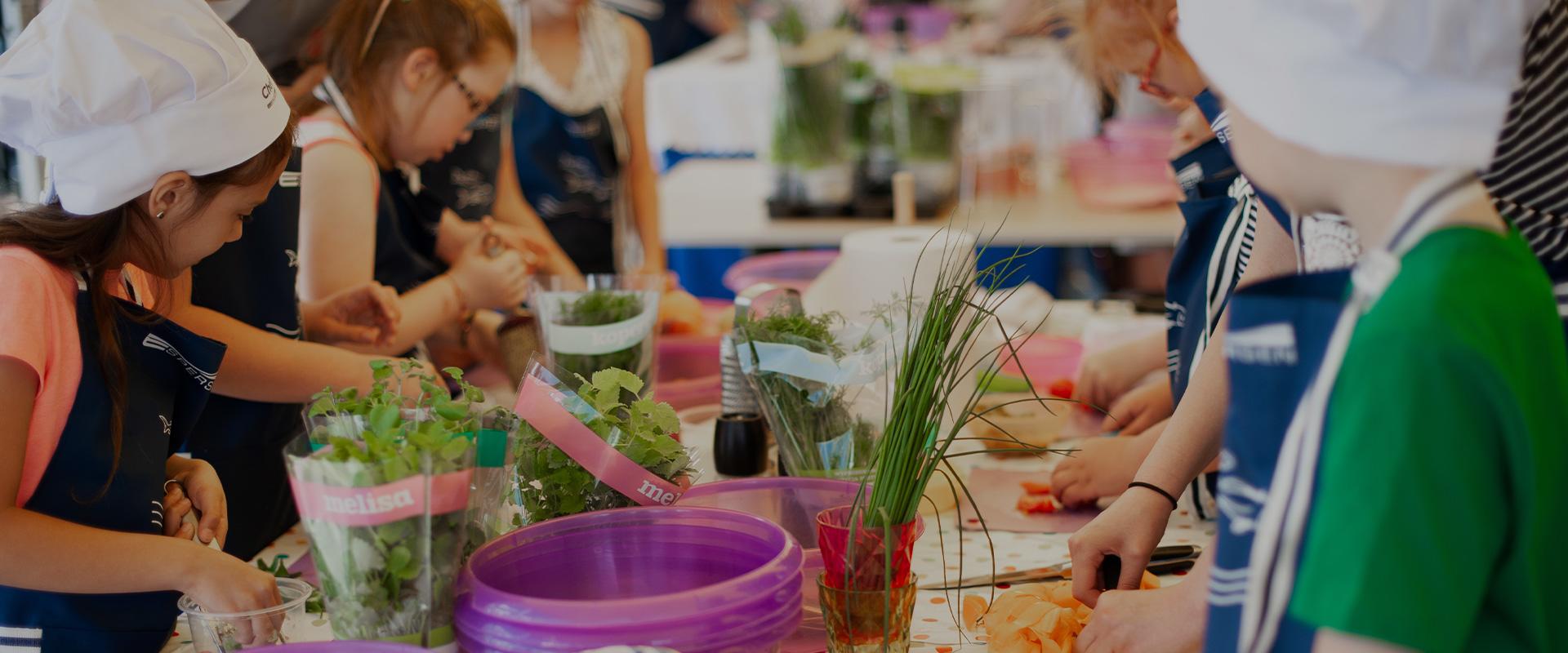 Cooking bus
Experience healthy food
1.200€ of 100.000€
1.200€ of 100.000€
Our
aim
Our aim is to show Leipzig's third-grade children what healthy food is and how to prepare it. Experience nutrition awareness!
Brief introduction
How should you deal with food in a sustainable and sensible manner, and integrate this into your own family's life?
Put simply: With a mobile cookery studio in the form of a double-decker bus, experienced chefs and educators head for pupils to teach children together with our partner Konsum (a local supermarket chain) what eating sensibly means and learn to cook in a fun way.
Who is this project for?
The project is targeted towards primary school children in the third grade who are 9 to 10 years old.
By cooking together, children can learn how delicious healthy food tastes and how simply they can prepare it. In addition to the cooking experience, the kids get information about nutrition awareness.
Which schools can take part?
The project is directed towards all 82 primary schools in the city of Leipzig. Schools will be approached at the start of the project in the year 2020 and be involved in the project.
The project will be realised together with our partners Vetter Touristik (travel agency), Konsum Leipzig, Team Brenner (HR concepts), and Leipziger Messe GmbH (Leipzig trade fair).